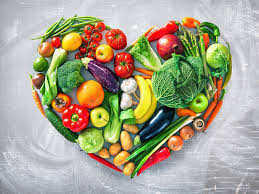 It's no secret that vegetables are low in calories and loaded with fiber, vitamins, minerals, and antioxidants.
Although ALL vegetables are healthy, several stand out for their supply of nutrients and powerful health benefits.
Here are the ten healthiest vegetables that you must eat and why.
#1. Beets are amazing! They are packed with fiber, folate, and manganese. They help normalize blood pressure, boost blood flow to your brain, arms, and legs, and are great for libido. Btw, beet powder is a waste of money. Stick with the real thing. Try making this amazing Beet Salad.
#2. Kale is renowned for its nutrient density and antioxidant content. Raw kale is loaded with potassium, calcium, copper, and vitamins A, B, C, and K. Dark leafy greens have been shown to reduce brain aging by up to 11 years!
#3. Spinach is high in iron, fiber, potassium, and vitamin E. The nitrates in spinach help improve blood pressure, while the rich source of lutein and zeaxanthin help to support eye health. Add spinach to salads, smoothies, and even baked goods.
#4. Sweet potatoes are great for fueling your exercise and keeping blood sugar stable; they provide fiber, potassium, beta carotene, manganese, and vitamins B6 and C. I love this Instant Pot Sweet Potato Chicken Curry dish.
#5. Carrots – are a great source of beta carotene, which your body converts into vitamin A. Their high antioxidant content has been shown to lower the risk of lung and colon cancer.
Try this carrot salad: Shred up carrots, mix them with a bit of apple cider vinegar and olive oil, and sprinkle with Everything but the Bagel seasoning. It's tasty, low in calories, and healthy.
#6. Garlic is widely recognized for fighting bacteria, viruses, fungi, and parasites. Garlic contains vitamins C and B6, manganese, selenium, and other antioxidants (notable allicin). Research shows garlic may help reduce high blood pressure, cardiovascular disease, cholesterol, colds, and some cancers.
#7. Broccoli – Broccoli is one of nature's rock stars. It's a top source of natural plant chemicals shown to help lower the risk of some cancers. Each cup of the florets also gives you plenty of vitamins C and K and an unexpected source of calcium (43 milligrams per cup).
#8. Onions are rich in inflammation-fighting antioxidants and help support gut health, and onions contain quercetin, which is beneficial for cardiovascular health. Fun fact: The onion's outer layers are healthiest, so don't throw away too many outer layers.
#9. Bell peppers – One medium bell pepper delivers B vitamins, beta carotene, and more than twice your daily need for vitamin C (more than what you need for the entire day). Celery is a natural source of electrolytes, low in calories, carbs, and fat, and full of fiber; plus, it's a great vehicle for peanut butter. Btw, there is nothing magic about celery juice, but if it's working for you, keep drinking it.
Bottom Line
Although the veggies listed above are nutrient-dense, others are loaded with nutrients. For optimum health, try to consume a variety of vegetables; if you cannot get fresh produce, frozen is also a great option.
If you have a question for me or want me to speak at an event, email me at aftannfit@gmail.com, or follow me on Instagram or Facebook.