A FITNESS PROGRAM IS INCOMPLETE IF IT DOESN'T INCLUDE EXERCISE, NUTRITION, AND ACCOUNTABILITY. OUR COMPREHENSIVE PROGRAM INCLUDES AN AMAZING NUTRITION PLAN, FITNESS PROGRAM AND SUPPORT SYSTEM, DESIGNED TO GET YOU FIT AND HEALTHY.
The mind and body are not separate. What affects one affects the other. Learn to boost your overall health from the inside out, by thinking positive, eating clean and exercising.
When I craft a workout, my purpose is to help you not only gain muscle and lose fat, but it's designed to help you feel fitter, stronger and more confident.
Healthy eating isn't just an important part of weight loss, it is THE most important part. That is why I provide each client with a personalized meal plan to help you get the results you've always wanted.
MY COACHING PROGRAM INCLUDES AN EFFECTIVE AND SUSTAINABLE NUTRITION PLAN, FITNESS PROGRAM, AND SUPPORT SYSTEM, DESIGNED TO GET YOU FIT AND HEALTHY!
Aftann has been an ISSA Certified Personal Trainer since 2005 and a Certified Nutritionist since 2011. With her passion for fitness and nutrition she hopes to spread her knowledge among others of all ages and lead them to a healthier lifestyle.
That one hour in the gym is important, but the key to seeing results is how you spend the rest of the 23.
30 workouts in 30 days that you can do in 15 minutes or less.
Weekly Small Group Session Classes
NEAT is responsible for helping you lose weight, But what is NEAT, and what does it stand for? NEAT stands…
This light, crispy, and tasty baked fish recipe is easy to make and healthy. Best of all, my whole family…
Despite people's best intentions, the last few months of the year can test even the most disciplined dieter, including myself….
This protein mug cake is a perfect post-workout snack, satisfying breakfast, or healthy dessert. With a few simple ingredients, it's ready to…
To reach your goals, it's important to work with someone you are comfortable with. We encourage you to ask questions and put us to the test!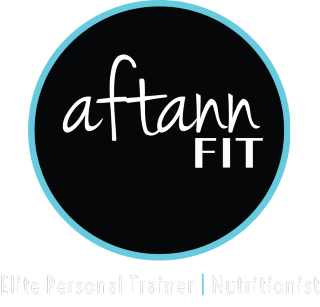 make today the start of a healthier tomorrow
16101 Bolsa Chica St, Ste A
Huntington Beach, CA 92649
aftannfit@gmail.com
Monday-Friday: 9:00 – 18:00
Saturday: 11:00 – 17:00
Sunday: Closed